Is it possible to develop around a quarter of a million new homes in London by building apartments above rail lines? The answer is yes, according to a new report published today.
The report, entitled 'Out of Thin Air', says there is the potential to provide all the new homes London needs if existing engineering techniques were used to construct apartment blocks directly above rail, Overground and Underground lines.
Research from the report identified all rail tracks in Transport for London's (TfL) fare zones 1-6 where there were no breaks in the track made by tunnels, roads or bridges and where there was ten metres of available land on both sides. This would allow for the development of 100m² apartments in buildings rising to 12 storeys. If a conservative 10% of this total was delivered it would provide 250,969 new homes.
The London boroughs of Brent, Ealing and Croydon and TfL Zones 2, 3 and 4 provided the most 'overbuild' development potential.
Rail lines with development potential: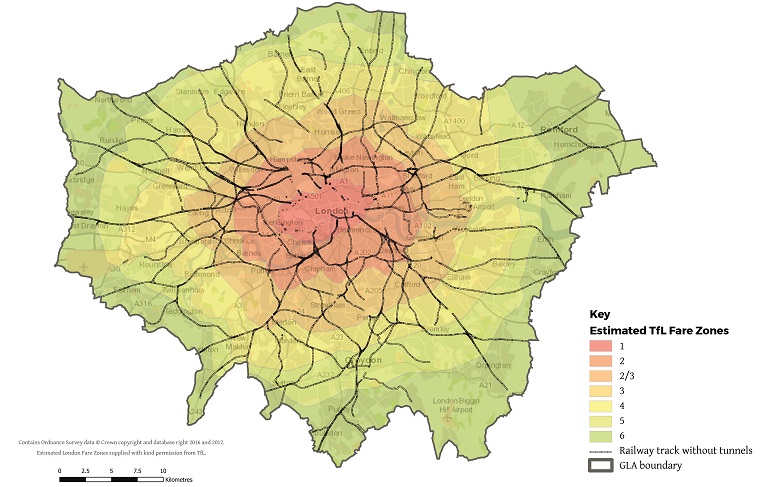 Number of hectares available by borough: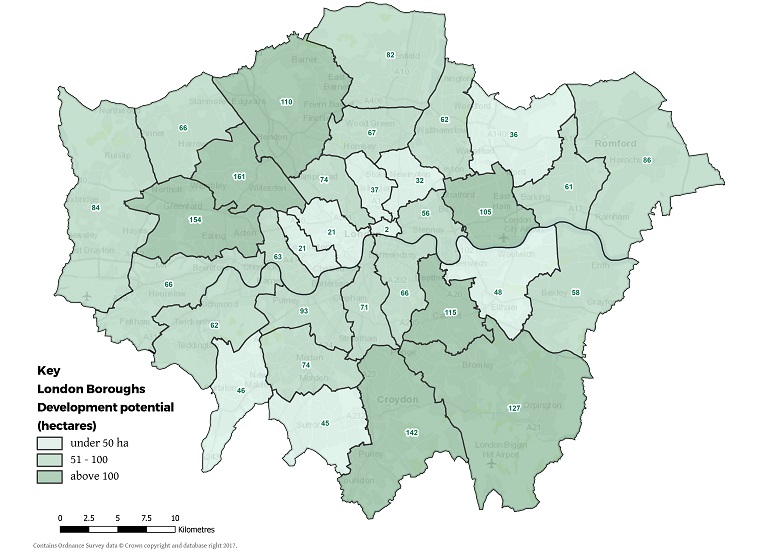 Bill Price, WSP director, said "We have to be more creative in using existing space in what remains a relatively low-rise city. The air rights above rail tracks present an unrealised but significant opportunity to build more new homes on brownfield land. It's important to emphasise the engineering is absolutely possible and not new. We have been working on projects of this nature in New York for decades. Right now in London we are working on a variety of projects that rise above rail lines including a 50-storey residential tower, homes above a new Crossrail station and even a Premier League stadium."
"There is a wider point about how we can better connect communities and unlock new homes not just above rail lines but adjacent to them as well. In some parts of London rail lines act as accidental segregators. By 'decking' over these lines, such as the proposed regeneration west of Earls Court underground station, we can join together sites to unlock an even higher number of new homes and create new vibrant communities."
The thinking behind the report emerged after Network Rail appointed WSP in 2012 to study the feasibility of building above rail lines. The study's conclusions, which focused on the type of decking and noise and vibration issues are detailed in the new report. CGI designs are also provided of what rail overbuild might look like if implemented near a major rail terminal in Central London, above a rail line in West London, and above a station in North London.
Out of Thin Air follows a previous WSP report, 'Building Our Way Out of a Crisis', which argued that up to 630,000 new homes in London could be found by building apartments above public buildings such as hospitals and schools.
https://buildingspecifier.com/wp-content/uploads/2017/11/Kensington-1.jpg
438
778
Building Specifier
https://buildingspecifier.com/wp-content/uploads/2019/06/building-specifier-logo.png
Building Specifier
2017-11-03 12:19:46
2017-11-03 12:20:42
Could a quarter of a million homes be built above rail lines?