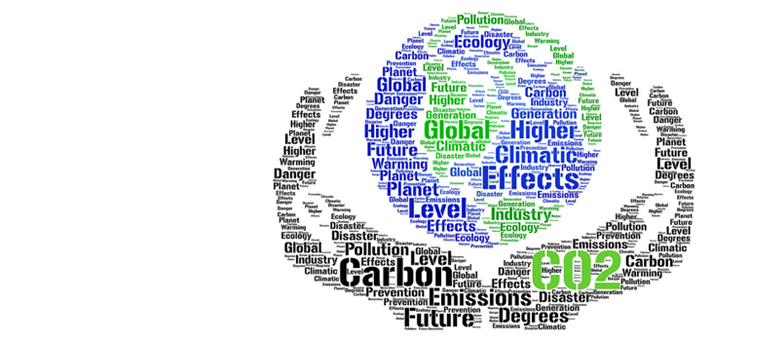 It is common knowledge that in order to effectively combat global warming caused by CO2, we need to make conscious efforts to reduce our carbon footprint. Given that buildings are accountable for 37% of total UK greenhouse gas emissions (according to the Committee on Climate Change) we have a duty as specifiers, architects and construction professionals to lower this alarming figure. Joe Bradbury of www.buildingspecifier.com investigates.
Going neutral isn't enough
Whenever CO2 reduction is discussed, we often talk about becoming carbon neutral, i.e. designing or retrofitting our building to use only as much atmospheric CO2 as it emits, leaving existing levels intact. However, approximately 30 billion metric tons of carbon dioxide is pumped into the Earth's atmosphere from power plants, vehicles and various other industrial sources which are intensively fuelled from the burning fossil fuels. So, whilst going neutral can certainly help the problem, it's a mere drop in the ocean in terms of fighting climate change.
We therefore need to not only focus on reducing how much CO2 we produce, but also on how we can physically remove it from the air.
Capturing CO2
Allison Dring, head of start-up Elegant Embellishments, has designed a smog-eating façade that is a perfect example of how a building can go a step further and actually become carbon negative. Described on the BBC, "The façade is coated with a special paint made from titanium dioxide, a pollution-fighting technology that is activated by daylight. It absorbs the fumes generated from traffic and converts them first into nitric acid and then into calcium nitrate, which is harmless."
The facade has currently been fitted on the side of a hospital in Mexico City, where pollution is a massive issue. Since being added to the building, the innovative façade has allegedly reduced pollution of around 1,000 cars per day, perhaps resulting in less people needing to visit the hospital in the first place!
Allison is a staunch advocate of the idea that the materials we build with should actively give something back to the environment – and so am I.
Watch the below video to see more:

Putting it to good use
Becoming carbon negative is a two stage process; consuming the CO2 is only the first part of the solution. What do you do with the CO2 once it has been captured from the air? Turning it into usable materials or less harmful gasses is the key to becoming truly carbon negative and actually being an asset to the environment.
Atmospheric CO2 is one of the biggest issues of the 21st century… however, as the old adage "one man's waste is another man's treasure" implies, it is also a precious resource! We can use the CO2 taken from the air and convert it into useful carbon-based products, such as building materials, pharmaceuticals, fuels and plastics.
Not only do these products help us as an industry, but the very creation of them absorbs more CO2 than we emit, ergo reducing CO2 in the atmosphere. Now THAT is a solution.
So in short, when it comes to tackling climate change in the built environment, be negative!
What materials or technologies are
you

using in your building to reduce CO2 emissions? We'd love to hear from you – let us know in the comments section below.
https://buildingspecifier.com/wp-content/uploads/2016/06/C02-BS-ARTICLE.jpg
341
780
Joe Bradbury
https://buildingspecifier.com/wp-content/uploads/2019/06/building-specifier-logo.png
Joe Bradbury
2016-06-09 11:41:57
2016-06-09 11:46:06
CO2: Don't be neutral, be negative!