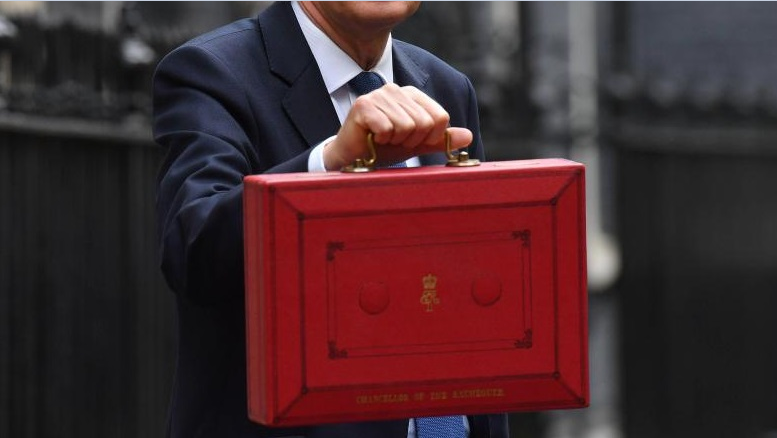 At 12:30 today Chancellor Philip Hammond delivered his 'make or break' autumn budget to the chamber. Touching on key issues such as the housing crisis, skills shortages and planning reform, the latest budget included much for the construction sector to get excited about. But with the Chancellor's promise of 300,000 new homes a year by mid-2020s, will the range of measures signalled in today's Budget be enough to achieve that ambitious target? Buildingspecifier.com takes a look at what the industry is saying in response:
Housebuilding increase
A lot has been made in the run-up to the budget of the Government's expected target to build 300,000 new homes next year. Speaking about this afternoon's announcement, Bjorn Howard, CEO of Aster Group, said "We welcome the clear-cut push to increase housing stock, but would have liked Mr Hammond to have acknowledged that variety is as much a problem as volume for the sector.
"Housing is increasingly a point of division in society. Remedying this depends on tackling affordability and choice in the market, including greater availability of alternatives to traditional rent and homeownership options, such as shared ownership. This is where housing associations, alongside local councils empowered by greater borrowing freedom, can play an important role in increasing the number of affordable homes across the UK."
SME builders
The Chancellor Philip Hammond has clearly delivered a 'budget for builders' that should allow small builders to deliver more of the new homes Britain so badly needs.
Commenting on the Budget 2017, Brian Berry Chief Executive of the FMB said "The Government has set itself a new target of building 300,000 new homes a year by the mid-2020s. And today the Chancellor has put small and medium-sized builders at the heart of ambitious plans to tackle the growing housing crisis. The Chancellor appears to be putting his money where his mouth is with the announcement of £44 billion of capital funding, loans and guarantees. In particular, a further £1.5 billion for the Home Building Fund to be targeted specifically at SME housebuilders can play a significant role in channelling crucial funding to this sector. A £630 million fund to prepare small sites for development and proposals to require councils to deliver more new housing supply from faster-to-build smaller sites will provide opportunities to boost small scale development."
David Gray, Bid Development Director at AM Bid, added "The Chancellor's announcement of £1.5bn of new money for the Home Builders Fund will be welcome news for SME housebuilders looking to bid for construction contracts across the UK.
"Moreover, the commitment to provide at least £44bn capital funding, loans and guarantees to support the housing market over the next five years, should result in a marked increase in construction contract opportunities. These contracts will be necessary to help support the delivery of the 300,000 new homes per year the Government is aiming to deliver by the mid-2020s, which would represent the highest level of new housebuilding seen in the UK since the 1970s."
Borrowing caps
On Housing Revenue Account borrowing caps being lifted for councils in high-demand areas, Gavin Smart, deputy chief executive at the Chartered Institute of Housing (CIH), said "We have long argued that if we are going to build the homes we need councils will have to play a major part and we welcome measures to support this. The government has made a series of announcements in recent months which lay the foundation for housing associations to commit to developing many more new homes and we must do the same for councils. Relaxing borrowing caps for councils in high demand areas is very positive – we hope to see the government build on this move so that we see a return to the levels of council house building we need."
Modern methods of construction
As part of his budget speech, Chancellor Philip Hammonds indicated that the government would release more funding to the education sector to alleviate overall financial pressures on schools. However, the Chancellor failed to mention the potential of both offsite construction and energy efficient retrofitting practices as potential areas where savings can be made.
Commenting, Neil Smith, Chief Executive Officer at Net Zero Buildings, said "While we welcome the extra funding, the evidence shows that the government could also ease the funding pressures that schools are facing in different ways. We cannot afford to waste this new funding on inefficient new buildings that are not fit for purpose for teachers or pupils.
"As 60% of school buildings were built before 1976, many head teachers are having to consider how to fund new buildings against a tight budgetary backdrop. A new report we have commissioned with the Centre for Economics and Business Research (Cebr) has found that modern building technologies could meet the growing demand for new school buildings while saving the Department for Education (DfE) billions of pounds. It also concluded that if all schools in England were as efficient and economical to maintain as the UK's most energy efficient school buildings it would save the DfE £2.6bn a year.
"Across the country, millions of pounds can be saved every year on school lifecycle and maintenance costs if head teachers are prepared to think differently in how we create new buildings."
Build to Rent
The Government's push for longer-term tenancies is very welcome news for the build to rent sector and for UK renters.
Dominic Martin, Head of Operations at Atlas Residential said "Providing the customer with greater flexibility and security through long-term tenancies is a positive step forward for the rental market and an acknowledgement that the customer should remain firmly at the heart of everything we do – these are people's homes."
Materials
The Brick Development Association, representing brick manufacturers in the UK, welcomed the Chancellor's target for new homes, announced in the budget today, stating with confidence that the brick industry is ready.
The number of new homes delivered in the last financial year – at 217,350 – is 12% up on the previous year, with brick deliveries also rising at 12% over the same period, suggesting that supply and demand are in balance.
Today's speech presented an ambition to deliver an annual total of 300,000 new homes each year by the mid-2020s – approximately eight years from now. This represents a 38% increase. Brick manufacturing output is increasing year on year with growing investment in plant and equipment. The brick industry is unusually adaptable and in the last eight years production output has risen 38.5%.
Supplying a very volatile housing market is never easy for manufacturing suppliers, but the brick industry has proved itself particularly able to scale up demand as required and is currently well able to meet demand from new house building.
"We are delighted at the focus on housebuilding in the budget" commented Tom Farmer of the BDA. "It is time for the country to face up to the economic and practical challenges and actually build enough homes for the people that live and work in the UK. I am delighted to be working in an industry that is keeping pace with this fast-moving sector and which is ready to gear up to meet increased demand."
Skills shortage
Although the budget contained many impressive statements related to getting Britain building, it didn't say much in the way of alleviating the skills shortage to ensure that we have the right people working within the industry to make it happen.
Brian Berry, FMB said "A major challenge to getting new homes built is the skills crisis we face. In the long run, the only real solution to chronic skills shortages will be a major increase in the training of new entrants into our industry. We are therefore pleased to hear the Chancellor has today committed extra resourcing to training for construction skills. With Brexit round the corner the next few years will bring unprecedented challenges to the construction sector. The Government will need to make sure that the sector continues to have access to skilled EU workers, but we are pleased that the Chancellor has today listened to the needs of SME builders."
In summary
It was dubbed as Hammond's 'make-or-break' budget; there were three key challenges facing the Chancellor today in a budget which was delivered against a background of Brexit and a substantial decline in growth forecasts which threatened his tenure. Housing, infrastructure and productivity announcements were the Holy Trinity designed to save his job.
Whilst the industry appears to welcome the government's ambitious new target to deliver 300,000 new homes a year overall, concerns still remain about how we will build the right homes in the right places. And how will we ensure that they are affordable?
Abolishing stamp duty for first time buyers is welcomed, as is some form of planning reform but there was a meagre sum mentioned for training and throwing money at the housing crisis will not solve the labour shortage or skills crisis. Infrastructure investment is also welcome but we need concrete timelines rather than further hollow promises. Productivity is a complex issue and his comments on the role of digital enablement underlined that, as an industry, we need to help ourselves but again, short term improvement is linked to a guaranteed labour pool and Brexit has caused a stampede of trades out of the UK, something this government has exacerbated through their dithering. So the overall impression from the sector seems to be that it was a stalwart attempt but not enough to instil confidence as we crash out of Europe.
https://buildingspecifier.com/wp-content/uploads/2017/11/BUDGET-BS-ARTICLE.png
438
777
Building Specifier
https://buildingspecifier.com/wp-content/uploads/2019/06/building-specifier-logo.png
Building Specifier
2017-11-22 18:22:00
2017-11-22 18:59:02
Autumn Budget – industry overview