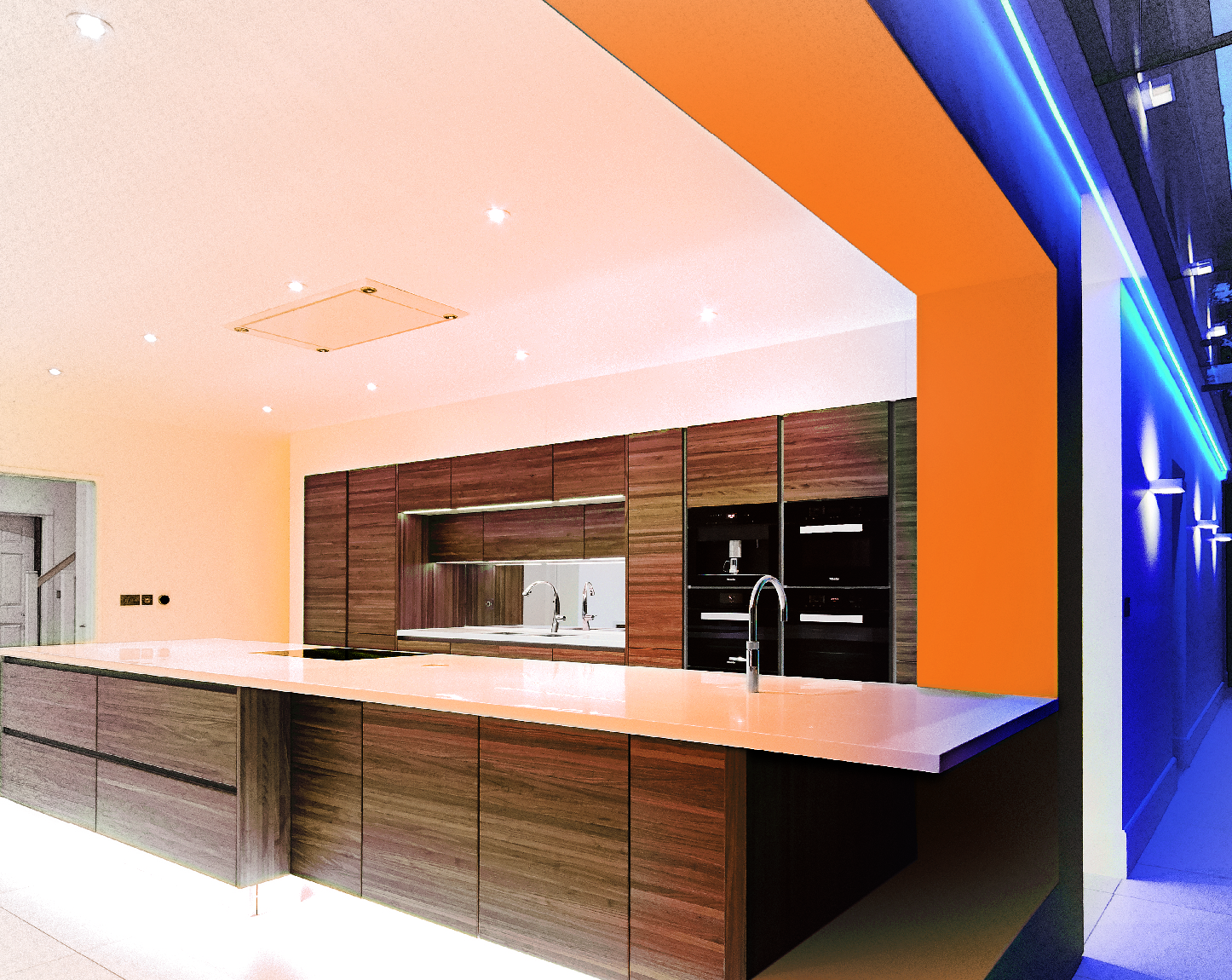 By Stephen Hurrell, Managing Director, Aurora Group UK Projects
There are several misconceptions about LED lighting, principally that LED lighting prices will go down so it pays to wait; LEDs are so efficient that controls are unnecessary; and that LEDs don't work well in high-temperature environments.
According to the Energy Savings Trust, LED offers best value for money in lighting today; the price of fittings has come down and, at the same time, performance has improved significantly.
The Carbon Trust advocates LED as its number one efficiency recommendation. Lea
ding website www.environmentalleader.com reports that while switching to LEDs creates a one-time savings event – typically reducing lighting energy use by up to 50% – integrated sensing and controls can nearly double those energy savings, making controls essential for maximum savings and project economics.
And did you know that by using LED in construction, it significantly contributes to the BREEAM rating of a building as it typically halves energy consumption of traditional light sources. Miniaturisation has also led to a significant reduction in raw materials utilised in manufacture.
Artificial lighting in buildings is usually categorised in three ways. The 'Ambient' lighting function provides light to the space to an accepted level. 'Accent' lighting highlights certain features and/or attributes. 'Task' lighting illuminates specific working areas to aid visibility.
Lighting Performance
The four key criteria governing LED performance are thermal management, optical control, efficacy of light and reliability of power. So, what are the guiding principles of best practice in quality manufacturing?
Heat has a negative impact on any LED light source's performance. The next generation in thermal management dissipates heat away from the LED chip, providing higher quality, brighter light for longer.  There's also been continuous improvement in efficacies of LED chips so the higher the lumens per watt, the better.
Look for products warranted to L70 to a stated number of hours.  This means you can expect a light output of 70% of the lumen performance stated at that period of time e.g., a 1000 lumen LED luminaire will deliver at least 700 lumens after six years, based on burning 4000 hours per year.
An emerging trend in construction is to insulate the ceiling void by 'blowing in' loose fill insulation as an alternative to loose-laid products. Loose fill completely encloses the fitting which could affect LED performance in inferior downlights.
 Biodynamic lighting
Light controls our biological or body clock and this is known as the circadian rhythm. New to the market, biodynamic LED lighting allows people to control their environment according to need, mood and task, which can improve performance and motivation. Changing the colour temperature of the artificial lightsource (e.g. from extra warm to warm through to cool) can have a dramatic effect. Biodynamics is particularly suitable for dynamic interior projects, retail applications, and in healthcare and homes for the elderly.
 Regulatory compliance
Lighting design is a complex issue and part of a quality manufacturer's role is to develop bespoke schemes which will comply with regulations. A revised version of the Building Regulations, Part L (2013), came into force in April 2014. BIM LEVEL 2 was introduced as a requirement for all government construction projects this April 2016.
Enlite's LED value solution
The Aurora Group has responded to increased demand for LED by engineering the Enlite range of 250+ "Lighting Essentials". Enlite offers Offsite's varied modular business model the best in value, quality and performance to meet specifications and budgets.
Firm Enlite LED favourites in the MMC sector are the E8TM 8W integrated fire rated downlights with halogen like appearance, the ultra-slim E6060 TM 600mm2 flat panels for commercial applications, the UniPac TM and LinearPac TM IP65 linear anti-corrosives which replace traditional T8s and the vandal resistant Orbital TM IP66 bulkhead.
https://buildingspecifier.com/wp-content/uploads/2016/10/Unknown.jpeg
1150
1446
Product News
https://buildingspecifier.com/wp-content/uploads/2019/06/building-specifier-logo.png
Product News
2016-10-18 08:57:54
2016-10-20 12:59:30
LED is the Jewel in Lighting's Crown