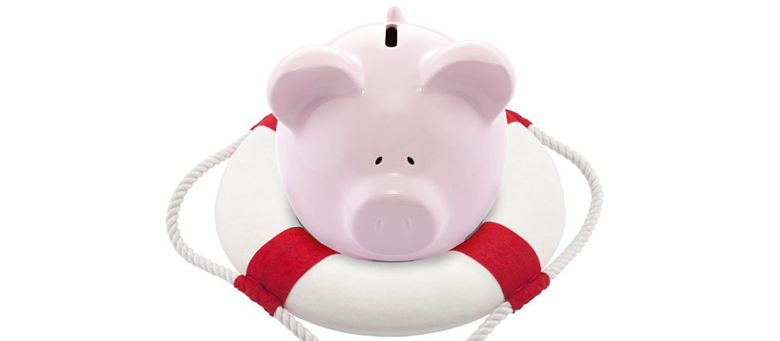 A package of support worth hundreds of millions of pounds will be made available to potential buyers of Tata Steel UK. What does this mean for the UK steel industry?
According to the gov.uk website, the support will include the following:
hundreds of millions of pounds worth of financial support on commercial terms will be made available
additional grant funding support also on offer
comes on top of wider action already being taken by the UK and Welsh governments to support the steel industry
A package of support worth hundreds of millions of pounds will be made available on commercial terms to potential buyers of Tata Steel UK, the UK and Welsh governments have confirmed
The announcement follows a second meeting between Business Secretary Sajid Javid and Tata Global Chairman Cyrus Mistry last week in Mumbai where progress on the sales process was discussed.
The UK government has been clear that since Tata announced its intention to divest its UK operations, it is ready to support a credible private buyer of Tata Steel UK, offering financing on commercial terms to support the ongoing operations and deliver long-term investment in the future of the business.
The financial support package will be tailored to the purchaser's strategy and financing needs. However, it is expected that all, or the large majority, will be through the provision of debt financing. Other options include:
providing hybrid (convertible debt) or alternative forms of financing
supporting a purchaser's financing by taking a minority equity stake (up to 25%) acting in support of the purchaser; however, government will not acquire a material element of control over the business
The UK government say that they are actively working with Tata Steel and the British Steel Pension Scheme's Trustees to find a solution that will help minimise its impact on a potential purchaser, and potentially separate it from the business.
Business Secretary Sajid Javid said "This government is committed to supporting the steel industry to secure a long-term viable future and we are working closely with Tata Steel UK on its process to find a credible buyer. The detail of our commercial funding offer is clear evidence of the extent of that commitment."
"Ministers have visited Tata Steel sites across the country and the pride and dedication of the highly-skilled men and women working there is obvious to see. We have already delivered on energy compensation, on tackling unfair trading practices and on procurement of British steel, and we will keep on going further to support this vital industry."
Read more: Sir David Attenborough opens namesake building… by abseiling down living wall in the atrium!
First Minister of Wales Carwyn Jones added "We're committed to supporting any credible bid to secure steel making in Wales. We have worked with the UK government to put in place this significant package of support and we believe that this will help secure a successful sale of Tata Steel's operations in Wales and the rest of the UK."
Last week's announcement, made in partnership with the Welsh government, follows the start of a formal sales process announced by Tata Steel last week. In addition to the support package, the UK and Welsh governments will also be willing to consider additional grant funding support, for example to support the development of power plant infrastructure, energy efficiency and/or environmental protection measures, R&D and training.
The European Investment Bank has also stated that it recognises the diverse challenges facing European steel companies and stands ready to consider possible financing for new investment in the UK steel industry on the basis of specific proposals.
How Europe affects UK steel
Approximately 18,000 people are employed within the UK steel sector. Analysts suggest that if current trends hold up, around one in four of these jobs could be at risk over coming years.
However, whilst cries have been heard for the government to simply bail out struggling companies within the sector to reduce this risk, it isn't as simple as that. EU rules tightly restrict just how much support governments can give to certain industries. This includes the steel industry, with EU member states not able to use public funds to rescue struggling steel manufacturers.
However, despite these preventions being in place, EU countries are permitted to increase the global competitiveness of their own steel firms, through R&D funding and help paying high energy bills.
Do you think the government's announcement will help the UK steel industry? Let us know in the comments below!
https://buildingspecifier.com/wp-content/uploads/2016/04/Support-BS-ARTICLE.jpg
341
780
Building Specifier
https://buildingspecifier.com/wp-content/uploads/2019/06/building-specifier-logo.png
Building Specifier
2016-04-25 10:24:07
2016-04-25 10:48:11
Government's financial support for Tata Steel UK explained