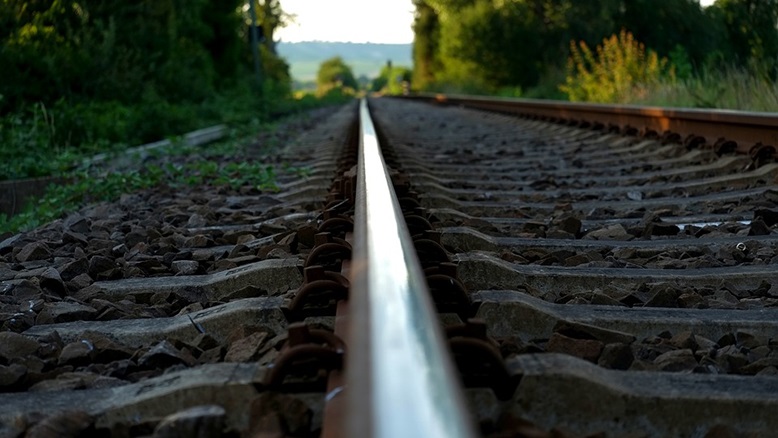 Last week the government awarded £6.6bn in contracts to build the new high-speed HS2 railway between London and Birmingham, to companies including crisis-ridden construction firm Carillion.
Construction work is due to begin next year on new stations, tunnels, embankments and viaducts on the London to Birmingham line, which forms the first phase of the controversial HS2 project. The civil engineering alone is expected to create 16,000 jobs.
It was welcomed as a "shot in the arm for Brexit Britain, providing thousands of jobs and billions investment that helps close the north-south divide," but is that really the case?
According to CMF Capital's John Mulheron, perhaps more worrying is the budget to deliver and whether it will support the vision of wider UK growth and prosperity. "The figures are eye-watering and the debate on whether HS2 is value for money a hot topic. Back in January 2012 £32.7bn was set aside for the total project. That figure now stands at £55.7bn."
"Opponents have warned that the government is underestimating the costs, and that construction has already been delayed. The overall budget was revised up, but estimates drawn up on behalf of Lord Berkeley, chairman of the Rail Freight Group, suggested it could be as high as £111bn which would be a serious overspend and bring into question its value for money." Commented Mulheron.
Lord Berkeley's calculation was produced by Michael Byng, an expert for the Department of Transport who devised the standard method used for Network Rail to cost projects. It essentially works out to £403m a mile to build, which is 15 times the 'cost per mile' compared to the latest French TGV project extension. The stretch from London Euston to Old Oak Common has escalated to £8.25bn alone.
Whilst that figure was dismissed as nonsense, it's worth pointing out the Chris Grayling's submitted budget doesn't include trains – about £7bn of new 'state of the art' rolling stock is needed. With the Government's focus on Brexit negotiations, the fall-out from Grenfell and the fall-outs within the cabinet, it seems wise to urgently assign a few more bean counters to Grayling's team for a little more diligence. Diligence to date has cost about £2bn in planning fee's alone – nice work if you can get it.
So, what are the reasons for the spiralling costs? "The UK is densely populated with high degrees of home ownership (for those over 35 years old) and a high use of the railway infrastructure. All of which makes the price of land and the cost of disruption very expensive. If this was China or Russia the bulldozers would simply pile through. Fortunately, here people have rights and they are prepared to dig their heels in over them, this is likely to slow progress even further." Said the CMF Capital Managing Director.
Whilst HS2 will create direct engineering and construction jobs, it will also impact employment in the short term. As homes get demolished local business communities that relied on their weekly spend will go under. In a poll, back in November last year an overwhelming 77% of the public would prefer the billions being spent on HS2 to go to the NHS and public services. No doubt given the latest crime figures that percentage might be a touch higher.
Looking at the proposed phase 2 routes also unveiled this week, the obvious omission is there is still no plan to join Manchester to Leeds or Leeds to the North East. The M62 is a daily carpark and the rail network linking these key cities frankly embarrassing.
Transport for the North, the body set up to deliver new infrastructure argues that by just improving transport connections across the Pennines – halving the Leeds to Manchester journey to 30mins – it would bring greater economic benefit than the high-speed link to London ever could. A five-fold boost to rail travel by 2050 could add £100bn to the region's economy and create 850,000 new jobs.
"The other ongoing argument is that whilst HS2 will increase capacity to our current creaking Victorian network, it will simply make it quicker to travel to London and not benefit the northern powerhouse regions. That phrase that has all but disappeared from Tory manifestos since George Osbourne was told to get a new handful of jobs." Commented Mulheron.
With businesses scrambling to promote themselves to a wider global audience in the wake of Brexit, it's no wonder the north of England, with a GDP of £350bn – equivalent to the 21st largest economy in the world and exports 19% of the UK total continually feels like London's second cousin twice removed. Expanding Heathrow at vast cost is another example of a London centric approach to growth and there are no plans for HS2 to link up to the airport.
Whilst the phrase Northern Powerhouse might have died, the region's revival goes on. Aerospace, manufacturing, engineering and digital industries are growing at pace. The regional purchasing managers' surveys show growth faster than the national average. But it's still not shifting the 'productivity needle'. Which, is what ministers and economists are pinning on HS2 to help solve.
"As ever, there is no one silver bullet and we need more immediate solutions than a project set to take decades to complete. Currently, not a single metre of track has been laid. To compete in a global economy the region needs to take advantage of new trading opportunities beyond Europe. There is capacity at Manchester and Leeds airports, so opening new trans-Atlantic or Asian routes would send an instant signal that we're open to business across the country." Concluded Mulheron.
The news that HS2 is progressing should be met with gentle applause, but more needs to be done in the short term to build confidence that in turn fuels investment. One final point to note, HS2's announcement coincided with Elon Musk receiving verbal approval from the US Government to take his Hyperloop concept to the next stage.
Journey times from Washington to New York City would be around 29mins. Edinburgh to London, phase one of his European 'Hyperloop One' would be about 50mins of travel. Given the pace at which HS2 is likely to progress, Musk might still beat us to the ticket barriers.
https://buildingspecifier.com/wp-content/uploads/2017/07/rail-1603553_960_720.jpg
438
778
Building Specifier
https://buildingspecifier.com/wp-content/uploads/2019/06/building-specifier-logo.png
Building Specifier
2017-07-25 13:19:48
2017-07-25 13:20:40
Concerns that HS2 will not deliver on UK's wider economic brief and on budget