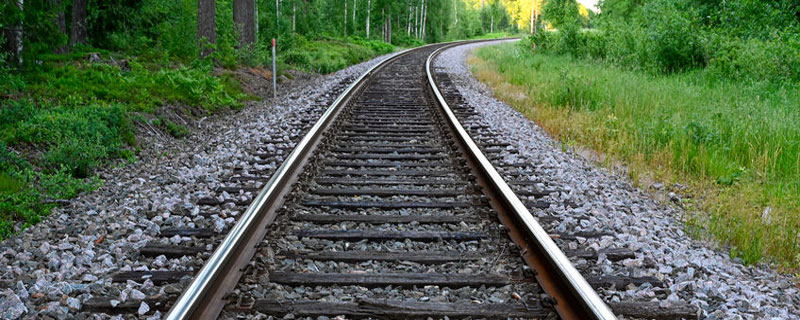 Despite having very little public support, HS2 continues to tear its way through our countryside and villages, destroying countless habitats and displacing people from their homes. Those in favour estimate it to create 22,000 jobs over the next few years, while opponents claim it will destroy almost that many jobs. Is the rationale for what has eventually been labelled "a vanity endeavour" still applicable in a post-Covid world? Buildingspecifier.com's Joe Bradbury discusses:
High Speed 2 (HS2) is currently being funded unwillingly by taxpayers throughout the United Kingdom. The proposals for it were made public in 2010, near the end of the previous Labour administration, and the first phase is scheduled to open in 2026. Yet, it is both over budget and behind schedule. Toxic mix… Nevertheless, opposition to the project is growing, owing to its poor economic case, negative environmental consequences, and better suggestions as to how to spend the money set up for HS2.
A study conducted by the ITV Tonight programme back in 2016 discovered that:
Only 15% felt that HS2 is worth £56bn
58% didn't think it's a price worth paying
77% of people would prefer that the money was spent in other areas, like the NHS
Nearly three-quarters of people thought HS2 would lead to price rises for train tickets
60% said they would not pay more to ride on HS2
Only 7% would be prepared to pay increased prices for the high speed line
80% said they felt sympathy for people who may lose their homes to HS2, even though they may be compensated
A mere 11% of people thought the high speed rail link would actually benefit the majority of commuters
That was 7 years ago. Since then, it has even harder to build a case for HS2.
For many years, politicians insisted that HS2 was on time and within budget. Skeptics referred to the Elizabeth Line (previously Crossrail), which appeared to be "on time and on budget" until a few months before it was scheduled to begin. This all changed in a matter of months, with billions added to the Crossrail budget. Worse, the launch date was pushed out from December 2018 to possibly 2021 in the summer of 2018.
Now, according to the HS2 website, Phase One will open sometime between 2029 and 2033… so place your bets!
Spiralling costs
Transport Secretary Grant Shapps published the Stocktake document by incoming HS2 Ltd Chair Allen Cook at the start of the Parliamentary term. This confirmed what opponents Stop HS2 had long predicted: HS2's expenses and schedule were woefully behind schedule.
Parliament had been told by ministers that the budget for HS2 was £55bn. However the cost for HS2 officially went from £55bn in 2015 prices to £81-£88bn in 2019 prices (£72-78bn in 2015 prices).
When a new high speed railway was first presented as an alternative to expanding Heathrow airport, the suggestions were that this would cost about £18billion. However when the HS2 proposal was firmed up and made public, Phases 1 and 2 were expected to cost £33billion in total, with Phase 1 opening in 2026 and Phase 2 in 2033. By 2013, this had risen to £42 billion, excluding the cost of the trains. A further review set the funding envelope for delivery of the full HS2 scheme of £55.7bn at 2015 prices.
The overall cost of completing HS2 has now ballooned from £33bn a decade ago to an estimated £100bn in 2023. That's almost double the original quote, and significantly more than the £18bn posited at its first suggestion.
Bad for the environment
Despite their best efforts to dress HS2 up as an ecologically sound project, the environmental case for HS2 fails to hold water; the operation of HS2 will cause increasing carbon emissions, well into the 22nd century, in addition to any embedded carbon from construction. There will be negligible modal shift from cars and planes, there will be massive damage to the natural environment, including sensitive wildlife sites and HS2 Ltd's mitigation efforts are failing.
Even when HS2 was first suggested, the carbon case was at most neutral, with the operation of HS2 potentially balancing the carbon cost of construction over decades. Yet, things have deteriorated substantially since then.
Building HS2 will result in embedded carbon emissions, which HS2 Ltd predicted in 2019 to be roughly 1,451,000 tCO2e tonnes.
However, as of February 2019, the carbon case massively worsened, with the latest figures from HS2 Ltd showing that after 120 years of operations, HS2 would be increasing carbon emissions rather than reducing them.
Habitat destruction
HS2 Ltd has not given a comprehensive list of wildlife locations that will be directly or indirectly impacted by HS2, however it is known to number in the hundreds.
An examination by the Independent on Sunday way back in 2013 discovered that Phases 1 and 2 had already affected over 350 sites: they reported: "Among the sites that could be directly damaged or indirectly affected are a national nature reserve, 10 county wildlife trust reserves, about 50 ancient woods, 30 river corridors, 24 Sites of Special Scientific Interest (SSSIs, the highest level of protection) and hundreds of other wildlife habitats. Among the rare or scarce species at risk are the small blue butterfly, long-eared owl, stag beetle, great crested newt, purple hairstreak butterfly and Bechstein's bat."
More recently than the IoS report, the Wildlife Trusts condemned the HS2 Phase 2b draft Environmental Statement saying: "HS2 Ltd's own figures for the latest phase of the Phase 2b route show it will have a devastating impact on important places for wild plants and animals. 12 highly protected areas for nature conservation known as Sites of Special Scientific Interest, 111 Local Wildlife Sites and 19 ancient woodlands will be seriously damaged.
"HS2 Ltd's work on this latest phase of the HS2 route is derisory in its assessment of the environmental impact. It is incomplete, there isn't enough detail, there are significant omissions, it lacks sufficient proposals to compensate for nature's loss, and to make matters even worse, there's very little information about the impact on species. On the evidence, we have been given, this phase will result in an unacceptable level of damage to wildlife along the route."
The Independent also reported on effects from the operation of HS2, saying "The toll on individual animals will be great. A Spanish study found that high-speed trains kill about 36 animals per kilometre. If that was applied to both phases of HS2, this would result in some 20,000 mammals, reptiles and amphibians being killed on the line every year."
Even their best efforts are a blunder
Even where HS2 Ltd has attempted to prevent animal loss, it has failed to do so. Here are a few examples:
Trees planted in 2018 to replace destroyed woods were allowed to die, according to HS2, because watering them was too expensive.
To build a "biodiversity zone," HS2 Ltd destroyed an existing County Wildlife Park.
Berkshire, Buckinghamshire, and Oxfordshire Wildlife Trust (BBOWT) barred HS2 contractors from entering Calvert Jubilee Nature Reserve because HS2 planned to destroy wildlife habitat before replacing it, leaving wildlife with nowhere to go in the meanwhile. Luckily BBOWT were there…
In summary
I always try to keep an open mind, but it's impossible to remain neutral on a topic as divisive as HS2. It appears that in 2023 (13 years after HS2 was conceived), it is significantly easier to argue against HS2 than for it. How alarming then, that this fact doesn't seem to make a jot of difference to the outcome. We're getting it… whether we like it or not.
…Are we truly that powerless? In spite of widespread objection from the British public and multiple members of parliament, the project ploughs ahead; through fields, pastures, homes, gardens, habitats and nature reserves. Will it all be worth it? Or are we tearing our country and its economy to shreds?
https://buildingspecifier.com/wp-content/uploads/2023/03/BSC-MARCH-23-FEATURE.jpg
320
800
Lyn
https://buildingspecifier.com/wp-content/uploads/2019/06/building-specifier-logo.png
Lyn
2023-03-28 07:52:18
2023-03-28 07:52:18
The long and winding journey of HS2, still without end