A South East based office refurbishment, design and build company is calling for a greater push to get more young people into the construction industry.
RAP Interiors, who are based in Kent, serve a number of clients in the South East, also working into London – so a local company with a national service, and have been growing rapidly. Part of this growth has meant that young people have been taken on as Apprentices to fill new important roles.
RAP Interiors Design Director Julie Anderson said "As we have grown, we have been able to take on young people as apprentices to train from scratch. It has been a challenge finding the right people to do this but we have been lucky and found three great employees who are closely mentored and beginning to take on more responsibility."
"The problem is that many young people are not being made aware of the benefits of getting into work via this route, and perhaps being encouraged to stay on into 6th form and then go to University. Apprenticeships need to be promoted as a good career choice. They offer a greater chance for young people to hit the ground into the world of work, learn a trade, earn some money and hopefully build a career."
"They also learn about working in a business setting which includes everything from people-skills, answering the phone to talking in meetings and representing the company. This is often missed when young people move on to further education."
The three apprentices that were recently taken on are now part of the team. Marcus has become a Site Foreman but qualified in a Multi skilled Apprenticeship covering all trades, Conor is training to be a Quantity Surveyor and Estimator and finally, Ryan Clarke, who was taken on as a Digital Marketing Apprentice, has also been appointed Ambassador for Maidstone via training provider 3aaa.
Ryan said that working at RAP and becoming an Ambassador has built his confidence: "I have learned a lot as a digital marketing apprentice at RAP and this has helped build my confidence in the work-place. I am now comfortable talking in meetings and representing the company. I didn't want to go to university and get into debt or sit around at home playing video games. I was made aware of a digital marketing course at 3aaa. This seemed like a good idea and I applied – which then led to me being taken on as an Apprentice at RAP. Following this I was surprised when the training provider 3aaa offered me the role of apprentice ambassador and I now go and speak to other young people about becoming an apprentice – which I really enjoy."
A spokesperson from 3aaa said on Ryan's appointment: "When Ryan first sent his application through to the Maidstone Academy we were impressed with his skill-set and his passion for digital marketing, he was so keen and eager to find an Apprenticeship, and committed to the programme immediately. Ryan has been chosen to be the Ambassador for the 3aaa Maidstone Academy for his continued effort and dedication, he is an absolute pleasure to have in the Academy, he gets on well with his peers and often offers his support to the class."
Julie from RAP, says there is a real problem with getting the right people in the construction industry.
"We can see that the industry is improving with new construction taking place and more jobs being made available. This is a good sign that the economic climate is getting better. The challenge is that many young people fail to realise that there are a number of careers they can take up in this industry."
"It is important that we have enough plumbers and carpenters, but it is also just as important to have marketing, IT and Design specialists. There is a huge crisis in the construction industry where there is a lack of people available and the average age is 55 on site. However, this also means it is good news for those who are qualified as they can demand up to £250 a day in certified trades."
Colleges are some of the key providers of Apprenticeship training. East Kent college support the view that trained workers in construction can earn a good wage.
Jane Hughes, the head of East Kent College's Virtual Campus, who oversees the apprenticeship offering said: "In Kent the construction industry is a huge employer, providing around 15 per cent of the county's jobs. East Kent College works alongside business to identify skills shortages, and currently construction is one sector which is crying out for well trained, skilled professionals."
"In much of East Kent a bricklayer with the correct training can earn up to £180 a day due to shortages in skilled staff. The skills shortage in construction is a growing issue, and one which makes the industry an ideal choice for those who want a good career."
"East Kent College offers a wide variety of technical, vocational apprenticeship options to help young people break into the construction industry, and build a solid career for their future."
Another provider, Mid Kent College, have set up the MidKent College JobShop to help. Assistant Principle Peter Webb said: "Many of our construction contacts in businesses across Kent entered their trade through an apprenticeship. As a result they understand the benefits that apprentices bring to their organisations, and recognise the fantastic opportunities that completing an apprenticeship can open up for young people."
"We set up the MidKent College JobShop to help employers promote their vacancies to our work-ready candidates, and we work hard to promote the full range of career paths available in the construction sector. Construction companies need trade professionals, but also managers, administrators, accountants, customer service representatives and more. We see it as part of our responsibility to help young people appreciate the breadth of options available to them, and to provide them with the right skills and qualifications to make a positive impact at work in whatever role they function."
RAP Interiors will continue their drive to support young people. Julie said: "The right foundations are being laid to train young people, we just need them to join the right schemes and take notice of the different jobs available in construction. Otherwise the skills crisis will only get worse."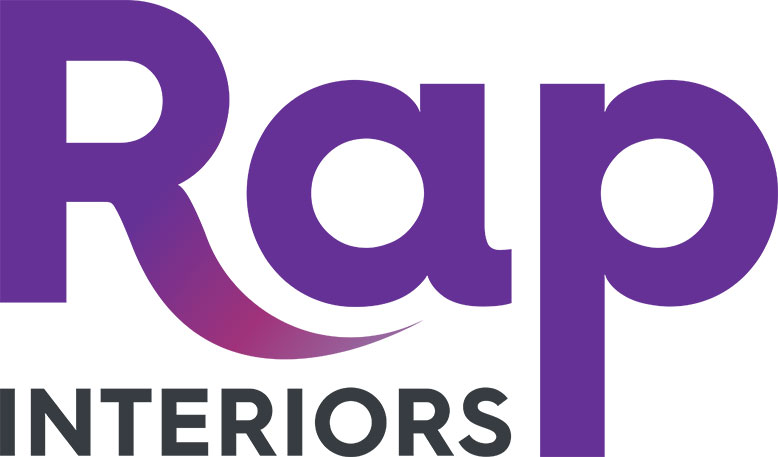 https://buildingspecifier.com/wp-content/uploads/2016/03/Young-BS-ARTICLE.jpg
341
780
Building Specifier
https://buildingspecifier.com/wp-content/uploads/2019/06/building-specifier-logo.png
Building Specifier
2016-03-23 09:36:48
2016-12-21 08:50:55
More young people in construction are called for