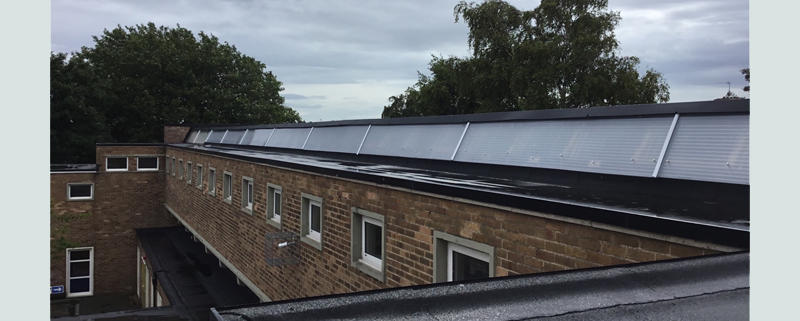 SIKABIT SCORES ACADEMY TRUST'S GOALS AT FAMOUS FOOTBALLER'S SCHOOL
The roof refurbishment of Portland School, Birkenhead was completed to the highest standards of safety and without disruption to school activities, thanks to the combined efforts of Holloway Cook Associates and Sika's specialist Roof Refurbishment team.
Part of the Co-op Academies Trust since 2018, Portland School is a primary school for children aged 3-11. Attended by Everton and England footballing legend of the 1920s and 30s, Dixie Dean, the main school building has had many additions over time, resulting in 24 roof areas at varying levels and with various roof build-ups. The whole of this 1600m2 roof was in need of refurbishment as part of a programme of maintenance and upgrades following the school's transition to academy status.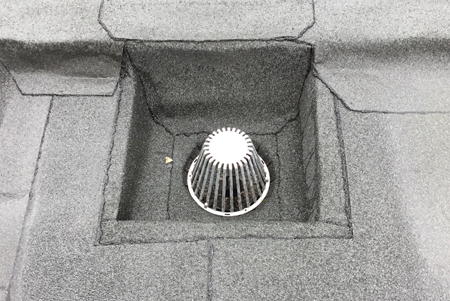 The Co-op Academy Trust developed a specification requirement for the project, which included the use of a bituminous system with an extended service life. The SikaBit 25-year system was selected from Sika's wide portfolio of roofing systems as an ideal solution for this application.
Safety precautions were paramount due to the live school environment. Working with a roofing provider that could offer a Safe2Torch system with self-adhesive membranes for torch-free zones was imperative. Sika's Roof Refurbishment team was able to do a full site survey and provide a Safe2Torch plan for the installation.
Roofing contractor, Holloway Cook Associates Ltd took on the role of principal contractor, including design, health and safety and installation within a turnkey package. The quality and durability of the finish was also a key requirement of the project. The SikaBit system, combined with the skills and experience of the team at Holloway Cook, answered this need with neat detailing across all roof areas.
All roof areas were stripped out, including removal of 19 layers of previous waterproofing systems from the oldest part of the roof, to reveal varying substrates including concrete, plywood and asphalt decks. The Holloway Cook team prepared each roof area before applying the S-VAP HD SA air and vapour control layer (AVCL), followed by SikaTherm insulation.
The SikaBit SA-730 self-adhered underlay was then installed onto the insulation followed by SikaBit T-940 G Torch-on cap sheet in all Safe2Torch areas. For the torch free zones, comprising the interfaces between roof areas and adjacent buildings, SikaBit SA-940 G self-adhesive cap sheet was used.
Mike Holloway, Operations Director of Holloway Cook, said: "Our team is very experienced in bituminous membrane installations but the SikaBit system is new to us. We have been very impressed with both the ease of use and quality of finish the system offers, all supported by the service and technical support that Sika's Roof Refurbishment division provides throughout the project."
To find out more about Sika's roofing solutions and services, call 01707 394444, email enquiries@uk.sika.com or CLICK HERE to visit the website.
https://buildingspecifier.com/wp-content/uploads/2021/04/Portland-School.png
370
800
Lyn
https://buildingspecifier.com/wp-content/uploads/2019/06/building-specifier-logo.png
Lyn
2021-04-28 11:30:11
2021-04-28 11:30:11
SIKABIT SCORES FAMOUS FOOTBALLER'S SCHOOL