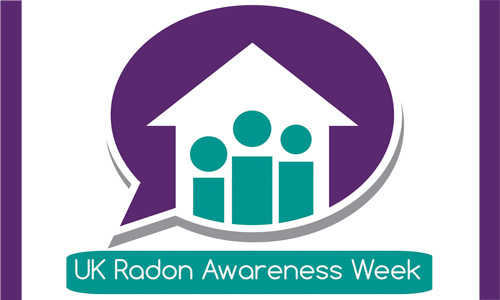 During UK Radon Awareness Week (4th–10th Nov), experts are warning that indoor levels of radon gas are increasing due to the installation of energy-saving measures and that unless this is addressed, an increase in lung cancer cases will be seen.
Radon is the highest cause of lung cancer other than smoking and is responsible for over 1100 deaths in the UK every year.
Research from Public Health England and UCL looked at almost half a million homes and deduced that current building practices are making things worse.
The average radon concentration in homes with retrofitted double glazing was 67% higher than those without.
Error, group does not exist! Check your syntax! (ID: 4)
Dr Aaron Goodarzi, the Canada Research Chair for Radiation Exposure Disease is extremely concerned by the latest research. He says: "Radon exposure is a worsening problem due to the evolving nature of our built environment. Lung cancer is the highest lethality cancer type known and rates continue to rise in non-smokers." He added, "There is no reason why it should continue to take the lives of thousands upon thousands of people each year. The first step towards preventing cancer-causing radon exposure to yourself and your family is to test your home."
Martin Roberts, TV & Radio property expert is backing the radon awareness campaign (see below for Radio day and interview options) which begins on 4th November 2019. He commented "The lack of awareness about radon and its health dangers is shocking – and it's something that could be in any of our homes." He continued, "By installing double glazing or insulating our lofts we're rightly doing our bit to help the environment, and our wallets, but people need to consider and counteract the knock-on effect it might have on our health."
Martin summarised, "Checking your house for radon is a cheap and easy process and for the sake of yourself and your family you need to do it now. Improving home energy efficiency is a vital part of meeting carbon reduction targets, but simple measures can prevent the health of our nation suffering as a result."
https://buildingspecifier.com/wp-content/uploads/2019/11/BSC-NEWS-04.11.19-2.jpg
300
500
Lyn
https://buildingspecifier.com/wp-content/uploads/2019/06/building-specifier-logo.png
Lyn
2019-11-03 23:20:20
2019-11-03 23:20:17
Energy efficient homes likely to lead to increased rates of lung cancer, scientists warn