RCM are delighted to announce that three further products have successfully achieved the prestigious BBA accreditation.
Through extensive testing RCM have secured BBA approval for its Supertech Weatherboard, Multipurpose sheathing board and Renderflex render carrier board.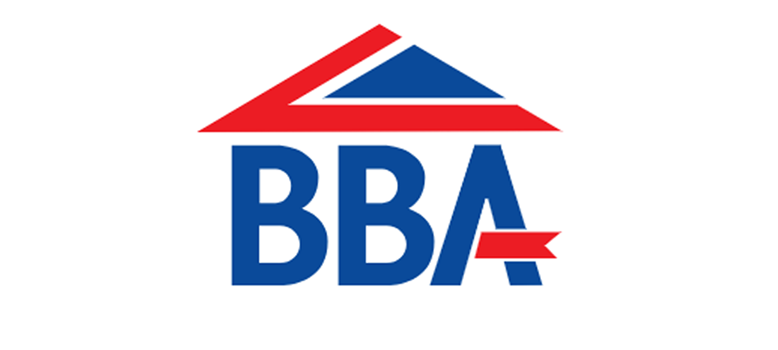 The BBA – British Board of Agrement was initially set up back in 1966 by the government of the day. Today the BBA is an independent body, which provides extensive and independent testing of products designed for the construction indus
try. BBA accreditation supports today's government by being an independent voice within the construction sector.
Only products which meet the highest specifications will receive BBA approval as 'fit for purpose', bringing great reassurance and ultimately maintaining quality in the construction industry.
RCM offers a wide portfolio of building boards and facades, with its popular A1 non-combustible Y-Wall fibre cement building board having already achieved BBA accreditation a few years ago.
Recently, RCM applied for BBA accreditation for three additional products and after having undergone rigorous testing, an approval was achieved for all three. RCM are highly delighted with this prestigious outcome, confirming the outstanding quality of their sheathing boards, render carrier board and weatherboard façade.
The latest BBA certifications pertain to three of RCM's popular products:
Firstly, Multipurpose, RCM's A1 non-combustible, cellulose fibre cement building board. With its excellent strength, weathering and mechanical properties it is the perfect choice for multiple applications, especially for buildings over 18m.
Secondly, Renderflex, RCM's A2-s1,d0 fire rated cellulose fibre cement render carrier board, offering excellent strength, weathering and stability properties when used in conjunction with polymer renders.
And finally, Supertech Weatherboard, a simple to install, fully ventilated cladding system, which has an appearance similar to that of traditional timber cladding but the durability and strength of cellulose fibre cement.
The importance of an independent certificate demonstrates commitment to quality and is further proof of RCM responsibly operating in line with industry best practice and management systems.
"We are very proud of achieving the acclaimed and trusted BBA certification for our products. This accreditation will further bring great reassurance to our customers and highlight the high-performance and reliability of RCM's products. It also enables us to give confidence to architects, contractors and designers to specify and install the RCM range of materials, whether the product is being used on its own or forms part of an overall solution, both in internal and external applications.
We believe that the BBA certification will open up new opportunities for RCM and help us to break into new sectors and markets.
We look forward to ongoing business growth and the opportunities which will present themselves." (Ian Quinton – Managing Director, RCM)
About RCM:
Established in 2004, RCM is a major supplier of complete through wall solutions to the UK construction industry.
Supplying specialist building boards, façades, breather membranes and airtightness solutions, RCM offers a fully integrated approach to the building envelope for all building applications.
RCM are a market leader in providing innovative products and solutions designed and tested to meet the demanding needs of construction. Specified for use in external façades, fire protection, acoustic, airtightness and decorative applications, our extensive portfolio has been installed on many of the UK's largest projects.
CPD Seminars
For those interested in finding out more, RCM provides informative CPD sessions including a guide to materials, applications and specification considerations for building boards, internal and external linings and rainscreen façades, covering:
What a specifier needs to consider
Board materials and benefits
Board applications
Work on site
For more details call 0800 612 4662 or email info@rcmltd.biz.
https://buildingspecifier.com/wp-content/uploads/2019/12/RCM-NEW-1.png
320
569
Product News
https://buildingspecifier.com/wp-content/uploads/2019/06/building-specifier-logo.png
Product News
2019-12-04 12:25:26
2019-12-04 12:30:52
BBA CERTIFICATION FOR RCM PRODUCTS – QUALITY GUARANTEED!