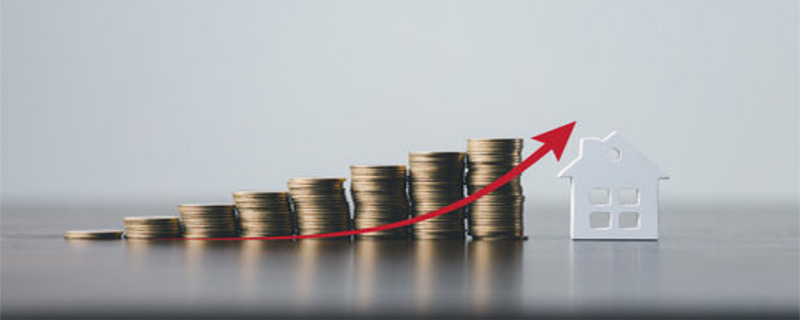 Exclusive data from Cornerstone Tax – the UK's leading property tax consultancy – has revealed that 15% of landlords are considering selling up due to rising costs associated with their property. This news comes in light of last week's report from The Hamptons Monthly Letting Index which found that UK landlords are collectively paying £15bn in mortgage interest annually – up by £4.3bn over the last 12 months, totalling a 40% increase. The Bank of England's long battle with inflation beginning in December 2021 has pushed interest rates up from near zero to a historic high of 5.25% as of last month, this has had a particular impact on landlords that took our mortgages on buy-to-let schemes during the era of low interest rates in the 2010s under the assumption that their property would be a safe investment. According to Cornerstone's data, a staggering 20% of landlords became one without the sufficient knowledge needed and have lost thousands as a result, with average estimates as high as £7500 in 2023 alone.
David Hannah, Group Chair of Cornerstone Tax, highlights how the record number of landlords leaving the rental market is contributing to serious problems of supply and demand within the UK's major cities. Cornerstone's research reveals that 19% of tenants have had to change rental properties five times in less than five years through no fault of their own as landlords are forced to either exit the market or pass on these record high mortgage costs onto their tenants. Moreover, as demand continues to outstrip supply within the market, 17% of tenants have also admitted that they have lost out on a property that they wanted to rent in the last two years due to a bidding war.
Despite this news, David argues that hope may be on the horizon for current renters. This year has seen some of the sharpest falls in house prices in over fourteen years, whilst the BoE's decision to pause interest hikes has allowed the mortgage market to stabilise. A majority of the UK's largest mortgage lenders have also started slashing their rates for first time buyers, with Halifax offering five-year fixed rate mortgages at less than 5%. These figures should therefore provide some comfort for those looking to escape an overheated rental market besot by the exit of a record number of landlords.
Chairman of Cornerstone Group International, David Hannah, discusses the ongoing challenges facing those within the UK's rental market: 
"Our data highlights a clear issue in the UK's rental market, many of these landlords took out mortgages on buy-to-let schemes during a period of sustained low interest rates; fast forward to 2023 and the pressure currently facing landlords is simply too much. Spiralling interest rates and the highest tax burden since the second world war have forced thousands of landlords to sell up, which then puts further pressure on renters due to a lack of stock.

"We are generally seeing an exodus of landlords from the capital and South East, looking towards the North East of England instead. It's a region that's seen the highest growth in property prices in the last twelve months, with many seeing it as a much safer investment than the capital."
https://buildingspecifier.com/wp-content/uploads/2023/10/BSC-25.10.23-2.jpg
320
800
Lyn
https://buildingspecifier.com/wp-content/uploads/2019/06/building-specifier-logo.png
Lyn
2023-10-25 06:13:59
2023-10-25 06:13:59
Spiralling Interest Rates Forcing Landlords to Sell Up