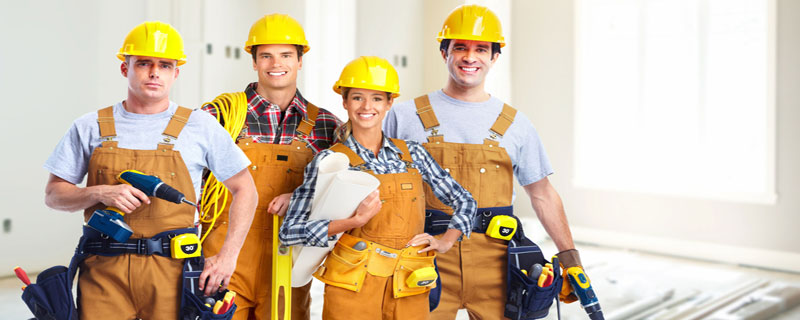 UK Government listens to BITA members' call to relax immigration rules for skilled building trades as five construction occupations are added to the migration shortage list.
The British and Irish Trading Alliance (BITA), one of the UK's leading non-profit business organisations, has warmly welcomed the decision by the UK Government's official independent advisory body on migration issues to address chronic labour shortages across the construction sector.
The Migration Advisory Committee (MAC) has recommended that five skilled building trades will now be added to its shortage occupation list, providing visas for overseas workers.
They are:
Bricklayers and masons
Roofers, roof tilers and slaters
Carpenters and joiners
Construction and building trades n.e.c.
Plasterers
UK Government advisers have been talking to industry stakeholders and representative bodies about the ongoing labour shortage and recruitment problems of the UK's building industry.
BITA represents a wide cross-section of construction companies, from SME's to large multinational corporations. Over a period of 18 months, its members have highlighted the fact that a lack of skilled trades such as bricklayers represented both a perfect storm for the UK building sector as well as a serious obstacle to the UK's economic growth prospects.
Bridie Cunningham, who is Chair of the organisation's London chapter, was instrumental in the effort of taking that message to politicians and policymakers.
"We listened to our members and decided we had to act. Our members were telling us loud and clear that this was an issue directly affecting, not just their business, but had far wider repercussions for society as a whole. It's thanks to their collective efforts and by working together that we've made a difference."
Paul Whitnell, President and founder of BITA, (the British and Irish Trading Alliance)  added,
"In July 2021 we brought together a coalition of industry practitioners, educational training charities and a range of other representative trade bodies to find common ground. Then we went to Government with a common-sense solution.

I'm so pleased to say that by working together we have been able to make a difference. This is direct proof of our ethos that "we can help more people and influence further as a collective."  
BITA collected evidence from its members which emphasised the urgency of the situation and that labour shortages were not a short-term blip, but a long-term problem. It highlighted figures that show while more than two hundred thousand new construction workers are needed by 2025 just to meet existing demand, over the next decade more than half a million UK born construction workers are due to retire.
Its official proposal also emphasised the importance of cross-sector training initiatives and skills development. One of the bodies which united with BITA in their campaign was the construction industry charity, Lighthouse Club.
Bill Hill CEO of Lighthouse Club said,
"a career in construction is highly rewarding. It requires creativity and offers real financial rewards. While we need foreign workers now the long-term solution is to further improve training opportunities and investment in apprenticeships. "
In its report, published following the UK Chancellor's Budget speech the Migration Advisory Committee said it recognised, "a desire in the industry to increase domestic recruitment and improve workers' career development opportunities."
https://buildingspecifier.com/wp-content/uploads/2023/03/BSC-17.03.23.jpg
320
800
Lyn
https://buildingspecifier.com/wp-content/uploads/2019/06/building-specifier-logo.png
Lyn
2023-03-17 10:08:29
2023-03-17 10:08:29
"Our united voice has made a difference"