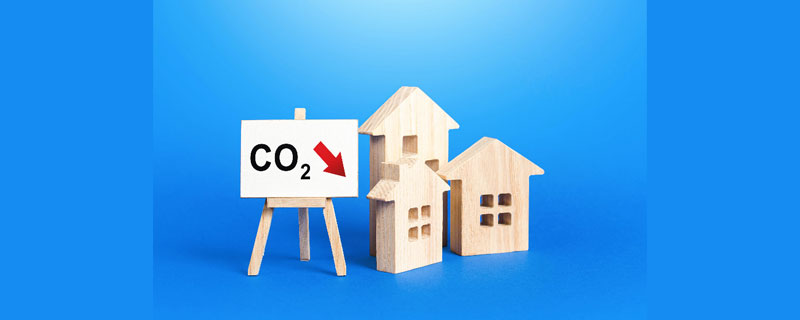 Typical UK households will require financial support to ensure that the country's housing stock is retrofitted to the highest levels of energy efficiency, a new study has revealed.
The findings come from the "Nottingham Carbon Neutral Housing: Cost vs Carbon Retrofit Roadmap" project, which received £350,000 from the UK Government as part of the UK Community Renewal Fund. Led by the University of Nottingham, the project has seen the development of a retrofit roadmap to inform the decarbonisation of the city's existing housing stock to help reach its carbon neutral targets by 2028; and the UK's by 2050.
According to the London Energy Transformation Initiative, residential buildings represent 22% of the country's total greenhouse gas emissions. Around 80% of buildings that will form the UK's future housing stock have already been built, with the vast majority being completed before 1990's introduction of building regulations that established minimum targets for energy efficiency and greenhouse gas emissions.
Professor Lucelia Rodrigues, project lead and Professor of Sustainable and Resilient Cities at the University of Nottingham, said: "Our retrofit roadmap has provided a unique breakdown for all different building types, and assessed what is needed to tackle housing emissions and accelerate the city's 2028 ambitions.  We've discovered that the cost of 'deep retrofit', retrofitting a home to the highest levels of energy efficiency, is at least double the expected amount – averaging around £69,000.
Lucelia continued: "We've also learned that, for most homes, it is both more cost- and carbon-effective to first improve the building's fabric before electrifying heating.
"Additionally, the study has revealed that 14,539 no-income Nottingham homes could mistakenly not be considered as fuel-poor. This means that these have been missed from the government's current estimates that suggest the total number in Nottingham to be in the region of 35,000."
Since receiving funding in November 2021, the university and its project partners, Nottingham Energy Partnership, Focus Consultants and the Active Building Centre Research Programme, have explored the energy and carbon reduction benefits of a series of retrofit strategies to improve typical existing housing, taking a sequential approach based on likelihood and feasibility. An assessment of cost and carbon-effectiveness of the retrofit interventions has also been produced, accounting for embodied carbon of fabric improvements and heating systems. It is the first time all these elements have been considered together at this scale.
Councillor Sally Longford, Portfolio Holder for Energy, Environment and Waste Services at Nottingham City Council, said: "I welcome the findings from the University of Nottingham's retrofit roadmap study. Through our experience with whole-house retrofit projects, we could see that the UK government's estimate of £30,000 per household would not be sufficient to fully future-proof homes in the city in line with net-zero standards.
"Heating and powering buildings in the city accounts for the largest proportion of Nottingham's carbon emissions. We have been making good progress on improving the energy efficiency of homes through our various Greener HousiNG schemes, which has led to 44.8% reduction in CO2 emissions from the domestic sector since 2005. Much of the city's housing stock was built before 1990 – with poor insulation and fossil-fuel based heating being widespread – so it is vital that we're able to roll out retrofit projects at scale if we are to reach our ambitious target of being a carbon neutral city by 2028.
I hope this research will encourage the government to commit to providing long-term funding for retrofit schemes. This will allow us to tackle fuel poverty and improve the quality of life for people in the city, while working towards our CN28 goal.
Lucelia added: "With energy prices soaring, it has never been more important to ensure houses are improved so that homeowners can afford to remain comfortable. However, this will come at no small cost as Nottingham city's housing stock is made up of 164,460 homes, so the costs of deep retrofitting houses alone would be in the region of £6.7-7.2 billion."
The "Nottingham Carbon Neutral Housing: Cost vs Carbon Retrofit Roadmap" project was one of four Nottingham initiatives to be funded by the UK Government through its flagship Community Renewal Fund (UK CRF) 2021/22. The results were formally revealed at an exclusive event on Wednesday 26 October, with more than 70 people in attendance.
To view including a breakdown of carbon and cost implications of retrofit strategies per home archetype and age, please visit: www.nottinghamcedi.org/downloads/
https://buildingspecifier.com/wp-content/uploads/2022/10/BSC-31.10.22.jpg
320
800
Lyn
https://buildingspecifier.com/wp-content/uploads/2019/06/building-specifier-logo.png
Lyn
2022-10-31 10:23:05
2022-10-31 10:23:05
New study says retrofitting for carbon neutrality a significant investment