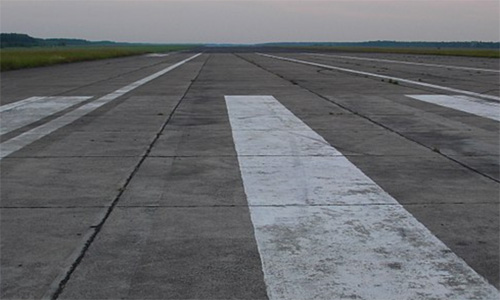 Arguments over the level of UK defence spending will inevitably feature in the General Election. But behind the debate, the signs are that a significant programme of investment in the country's military estate is generating a good flow of new construction opportunities.
Out of total defence spending by the Ministry of Defence of £38.1 billion, some £4.26 billion was spent on infrastructure in 2018/19, according to the MoD's latest report and accounts. Glenigan Construction analysis suggests this is translating into a healthy pattern of new construction contract lettings.
Error, group does not exist! Check your syntax! (ID: 4)
One of the civil engineering industry's largest projects in recent months was confirmed in late August when the Defence Infrastructure Organisation let a £75 million contract to resurface the runway at RAF Lossiemouth at Moray in Scotland to VolkerFitzpatrick (Glenigan Project ID: 19303120).
Work is also underway at RAF Lossiemouth – which will be home to the new Poseidon Maritime Patrol Aircraft – on a £100 million contract to provide a new aircraft hangar and accommodation lodges (Glenigan Project ID: 17158736).
Investment in infrastructure to support the Royal Navy is also generating new construction contracts. Detailed plans have been granted for a new £9.9 million multi-storey car park at HM Naval Base Clyde, Faslane which is at the pre-tender stage. Work is set to start early in the new year and continue for 12 months (Glenigan Project ID: 19118062).
Medium-sized building contracts
Construction work on military facilities around the country is also providing a useful source of medium-size building contracts for the industry.
Indeed, work is set to start next Spring on a new headquarters building for the Defence Infrastructure Organisation itself. Detailed plans have been granted for the £5.26 million, three storey 2,700 sq m office building at Whittington Barracks in Lichfield which is at the pre-tender stage (Glenigan Project ID: 19016213).
In the East of England, the Defence Infrastructure Organisation has recently let a contract on a £2.5 million refurbishment of a dormitory at RAF Mildenhall in Suffolk. Kier Construction is the main contractor on the project, where work is set to start next spring and continue for ten months (Glenigan Project ID: 19197498).
At nearby RAF Lakenheath, Kier Construction is also the main contractor on a £2.7 million refurbishment of a hangar where work is due to start in the new year (Glenigan Project ID: 19358154).
Construction work has also recently started on a £4.3 million refurbishment at RAF Lakenheath – which will be home to two US Air Force F35 squadrons – to create an office and armoury. Henry Brothers is the main contractor on the scheme (Glenigan Project ID: 18225940).
Land for release
Meanwhile, the long term pipeline for new homes construction on former MoD sites will be bolstered by the government's "A Better Defence Estate" programme. This involves some £1.5 billion to be invested in a series of sites which have been earmarked for re-development or disposal over the next five years.
Some 1,900 hectares of land were released between 2015 and 2018/19, enough for just under 6,900 homes. The MoD has a target to release enough land with the potential for 55,000 homes by 2020, although it concedes that this remains a 'significant challenge'. Meanwhile, a partnership between Homes England and the MoD has the potential for 10,000 new homes.
Source: Glenigan
https://buildingspecifier.com/wp-content/uploads/2019/11/glen.jpg
300
500
Lyn
https://buildingspecifier.com/wp-content/uploads/2019/06/building-specifier-logo.png
Lyn
2019-11-05 10:10:00
2019-11-05 10:10:00
Military estate construction opportunities