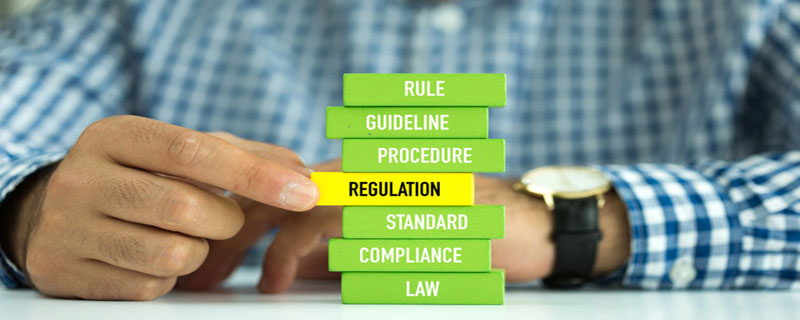 The Federation of Master Builders (FMB) has warned that builders are in need of 'urgent clear guidance' to help them understand changes to building regulations coming into force in England on 15 June.
The changes seek to improve the energy efficiency of buildings. They are interim measures ahead of the Future Homes and Building Standards set for 2025.
The changes are complex for small builders that are time-poor, said the FMB, "especially without good communication from government". It has called on the government to provide clear guidance to make sure that small builders are informed of the changes.
This call comes as the FMB publishes its latest State of Trade Survey, which shows that 52 per cent of builders are not yet prepared or aware of the changes.
The survey of FMB members for the first quarter of 2022 also found that:
98 per cent of builders report an increase in material costs, with 83 per cent passing these costs to customers.
73 per cent of builders have delayed jobs owing to a lack of materials.
55 per cent are delaying work owing to a lack of skilled labour.
4 per cent reported an increase in workload and members reported no increase in enquiries.
45 per cent of builders are struggling to hire carpenters/joiners, 2 per cent more than in the previous quarter.
40 per cent of respondents are finding it difficult to hire bricklayers, 1 per cent less than the previous quarter.
95 per cent of respondents expect material costs to increase in Q2 2022.
Wales reported workload in Q1 is 25 per cent, down from 67 per cent in Q4 2021.
Scotland reported workload in Q1 is 31 per cent, up from 29 per cent in Q4 2021.
Northern Ireland reported workload in Q1 is 31 per cent, down from 37 per cent in Q4 2021.
What the chief executives said:
Brian Berry, chief executive at the FMB, said: "The FMB's State of Trade Survey highlights just how underprepared the building industry is for regulatory changes coming into force in June. Builders can't be blamed for this situation given the poor communication and engagement coming from government. The government needs to help address this issue by providing clear guidance to help builders understand what is expected of them.
"The survey also shows that availability of materials and skills shortages are not going away. These issues, coupled with crippling price rises, are causing real problems for the building industry. Delays and increases in prices will put off consumers, who are already reluctant to commission new work as their own costs spiral."
Gordon Nelson, director of FMB Scotland, said: "With inflation rising to 7 per cent, which is the highest rate it has been for 30 years; the resultant depletion of consumer spending power means that many local building firms across Scotland have experienced a sharp decline in enquiries for future works. It is comforting that current workloads remain buoyant.
Nelson continued: "However, continuing price increases across a swathe of construction products and materials, combined with sustained shortages of skilled labour, are thwarting building programmes from Brora to Biggar. These project delays reduce productivity and eat into builder's profit margins, which have been squeezed in recent months by ongoing material price increases.
"We will be keeping a close eye on whether the next three months leads to an improvement in trading conditions for local building firms. With changes to the energy standards within the Scottish building regulations coming into effect later this year, Scottish builders have much to grapple with and our policy makers should take heed."
Ifan Glyn, director of FMB Cymru, said "Builders in Wales are still experiencing high workloads and enquiry rates, although there are faint signals that the market could be starting to cool. Whether this is a sign of things to come or a blip in an otherwise buoyant market remains to be seen. What is unchanged is the rising costs and delays to projects largely caused by lack of access to building materials and skilled labour. I would urge both public and private sector clients to practise patience and understanding with our members during these turbulent times. I can assure you that they are just as frustrated as you with the situation."
Gavin McGuire, director of FMB Northern Ireland, said: "The recent FMB State of Trade Survey figures for NI demonstrate the slight decline in workloads for the SME sector over the past six months. A period of economic uncertainty, increased material costs and rising household bills have seen a number of projects cancelled or put on hold.
"With a new NI Executive due to be elected in May, the industry needs stable institutions and investment into key strategies such as housing, energy and local development plans to maintain stronger pipelines of secured work."
Source: The Planner
https://buildingspecifier.com/wp-content/uploads/2022/05/BSC-3-05.05.22.jpg
320
800
Lyn
https://buildingspecifier.com/wp-content/uploads/2019/06/building-specifier-logo.png
Lyn
2022-05-05 12:45:42
2022-05-05 12:45:42
FMB – Clear Guidance Needed on New Regulations