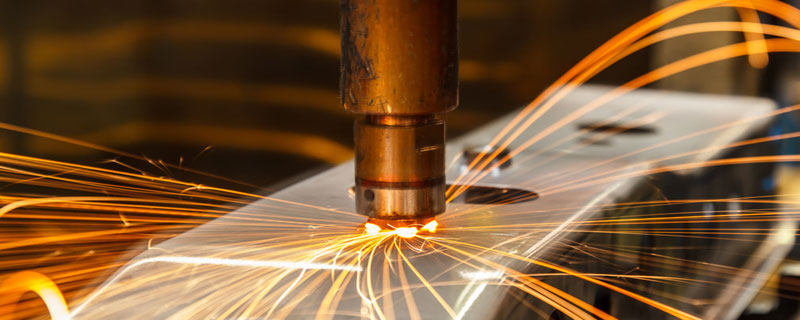 Steel industry buoyant despite material price rises and shortages
Steel prices doubled in eight months last year but despite the potential dent to client confidence from price rises of that scale, steelwork contractors report strong order books into the third quarter of 2022.
The annual steel industry-commissioned Market Shares survey, which canvasses the views of more than 600 architects and designers, consistently points that steel is still the preferred solution over concrete for key sectors of the framing market. In the increasingly important industrial buildings sector, steel has over 90% market share and in multi-storey office buildings over 70%.
Steelwork contractors felt steel price rises attracted more headlines than it should have, possibly because it is such a high-profile strategic material and the steel manufacturing industry employs thousands in its supply chain.
"The steel manufacturing industry is almost constantly portrayed in the national press as in crisis of one sort or another, suffering from existential threats arising from issues like rising raw materials prices and higher energy prices than those faced by overseas rivals," said British Constructional Steelwork Association (BCSA) chief executive David Moore. "It was very noticeable last year when prices rose, but in fact steel prices have only risen in line with other materials.
"Steel prices are as stable as those of any other construction material and its supply chain is performing strongly. Availability of steel sections has not been a problem but the message seems to be getting through that leaving ordering of steel to the last minute is not a commercially sensible business approach. Early engagement means that steel manufacturers can plan their production activities to ensure the grades and sizes of steel sections required are available when needed. Last minute ordering is not how the market operates any longer, procurement has become more strategic than that."
Steelwork contractors also report that there was a collaborative and positive response to the price rises from construction's clients like property developers and the healthcare and education sectors with a general understanding of why the price rises were needed. Rising prices around the world of raw materials like iron ore were a main driver, but British Steel said its price rises were essential after being at an unsustainably low level for several years, and the return to profit means that the steel manufacturing industry will be able to invest in the transition to net zero carbon as well as maintaining the large-scale investment that steel plants demand.
Government support to help create a "level playing field" in regard to energy prices in particular is still needed though. Moore said: "The UK needs home-based steel manufacturing for strategic reasons and government should heed industry calls for support. If there is no UK-based steel manufacturing, prices will be even higher. UK section sizes and specifications are less commonly produced elsewhere, so supply could be a problem if we relied entirely on imports.
"Steelwork contractors look at projects differently now from a procurement point of view and have convinced clients that it is important to focus on the quality and quantities of steel that will be needed and act to pin prices down as soon as possible. This helps steel manufacturers plan production."
Steelwork contractors have long argued that early engagement creates a wide range of benefits, including being able to design up to 20% of tonnage out of structures. Design efficiency is a key lever in the drive to net-zero carbon set out in the recently published BCSA net zero roadmap, which spells out the steel construction sector's commitment to achieving net zero carbon by 2050. Steel manufacturers like BCSA industry members Tata Steel and British Steel are also making their own efforts to support the global push to combat climate change. Net zero will create rising demand for refurbishment, repurposing, extensions, and remodelling of existing buildings. According to Moore, these are all easily achieved with steel-framed buildings, as recent large projects in London demonstrate.
Price is always an issue, but no more so than with other materials like concrete and timber, added Moore. Some changes in the way clients source projects were coming anyway. Projects are becoming bigger and clients demand they are delivered faster to catch commercial opportunities. More is at stake, so clients are more willing to adopt the risk minimising approach that early engagement implies.

Demand growth for industrial buildings, or sheds, is coming from logistics, data centres and energy from waste projects and these large commercial projects are still going ahead, as recent contract awards show. "The prospects for steel remain encouraging," said Moore. "Constructional steelwork represents a modern method of construction, where offsite manufacture and just in time delivery to site have for long been standard practice."
By Nick Barrett
Source: New Civil Engineer
https://buildingspecifier.com/wp-content/uploads/2022/01/steel.jpg
320
800
Lyn
https://buildingspecifier.com/wp-content/uploads/2019/06/building-specifier-logo.png
Lyn
2022-01-19 10:29:58
2022-01-19 10:29:58
STEEL INDUSTRY – STRONG ORDER BOOKS