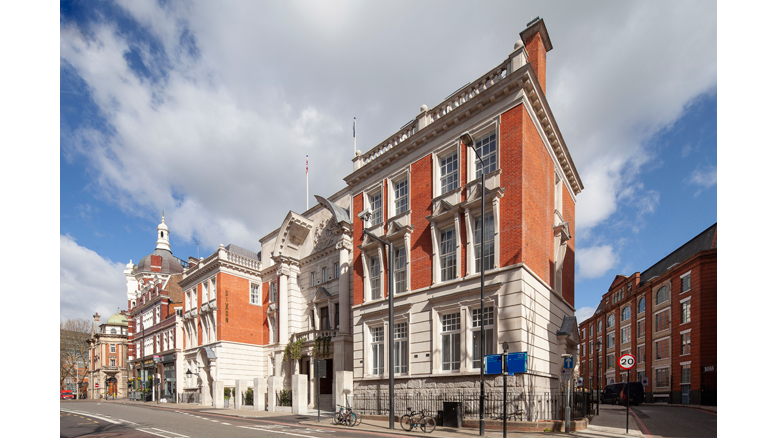 Tower Bridge Magistrates' Court and Police Station has been reinvented as a four-star boutique hotel in a Dominvs Group development. It includes the installation of a tapered roof insulation system from Kingspan Insulation — ensuring the only thing taking the fall from now on at the former court will be the rain.
Consarc Design Group led the architectural restoration work on The Dixon, named after the building's original architect, John Dixon Butler. Dexter Moren Associates oversaw the planning stage design, including the construction of a new-build extension. The 193-bedroom hotel has joined Marriott International's Autograph Collection and also includes a bar, restaurant, two meeting spaces and a gym. The interior décor blends Edwardian influences with modern styles, reflective of the diversity and rich culture of SE1.
McAleer & Rushe have undertaken construction and refurbishment work on the historic site. The completed hotel is expected to achieve a 'Very Good' rating under the BREEAM 2014 New Construction Non-Domestic Building standard, with the new extension designed to achieve the 40% improvement in ADL2A criterion required by the London Plan. To raise the thermal performance of the building's flat roof, whilst also providing effective drainage, Kingspan Thermataper TT47 LPC/FM and Kingspan Thermaroof TR27 LPC/FM were installed.
Kingspan Thermataper TT47 LPC/FM provided the project team with a fast-track alternative to other drainage methods, such as structural falls. The product combines high performance insulation and drainage in a single board which can be fixed with a dry installation process, avoiding the time lost waiting for wet trades to dry. The lightweight boards can also be as little as 1.5%, or less, of the weight of a screed to fall solution, minimising the structural support requirements for the roof surface.
Kingspan Insulation's specialist tapered roofing service team created a carefully tailored scheme layout for the hotel roof, maximising cost efficiency whilst also ensuring the surface met the rainwater runoff and insulation requirements. The layout also simplified the installation process for the site team aided by the pre-mitred hip and valley boards supplied as part of the Kingspan Thermataper system.
Kingspan Thermataper TT47 LPC/FM and Thermaroof TR27 LPC/FM feature a high-performance core capable of achieving thermal conductivities as low as 0.024 W/m·K. The products, produced at Kingspan Insulation's Pembridge manufacturing facility, have been successfully tested to LPS 1181: Part 1 and are certified as achieving Class 1 Insulated Steel Deck Pass to Factory Mutual Research Standard 4470: 2016. For further details of the conditions of approval please refer to the full product brochures.
For further information, please contact:
Tel: +44 (0) 1544 387 384
Fax: +44 (0) 1544 387 484
https://buildingspecifier.com/wp-content/uploads/2019/04/The-Dixon-2-web.png
438
778
Product News
https://buildingspecifier.com/wp-content/uploads/2019/06/building-specifier-logo.png
Product News
2019-04-15 16:35:04
2019-04-15 16:35:04
Kingspan holds court at The Dixon, Tower Bridge