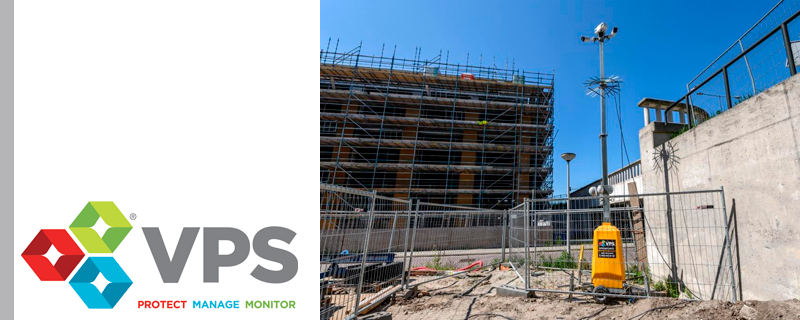 Children use construction sites and derelict properties as playgrounds:  Families call for increase in site security
A call has gone out to urge property owners of construction sites or abandoned properties to ensure children cannot access them over the Easter holidays, after families in Stoke-on-Trent fear a child might be injured if a former school is not demolished. Also a report in The Times cited that young people were breaking into building sites, including a rising trend in 'urban explorers' out to investigate unusual, abandoned properties.
As schools break up for Easter, the property security specialists, VPS, have heeded the call from parents to warn owners about the risks to children tempted to use building sites or derelict premises as playgrounds during the holidays.
"Construction sites and abandoned buildings are a magnet for children looking to explore and play" says Darron Cavanagh, Chief Operating Officer for VPS, "And not only children, but the growing interest in 'urban exploring' means many youths and adults are also curious trespassers. But they can be dangerous places. Last June, an urban explorer fell to his death from the roof of an abandoned dairy in Devon."
"Property and landowners of vacant sites are responsible for keeping them safe and secure whilst they lie empty. To remove combustible materials, ensure access points are well-protected, and, for particularly vulnerable sites, to consider remotely monitored CCTV. Quite apart from the costs of rectifying damage from arson or vandalism, if a serious injury or worse happens to anyone – even if they are trespassing –  the owners can be held liable if they are found to have been negligent."
The VPS Group is Europe's leading temporary security specialist, providing an Intelligent Triple Protection service, securing sites with the widest range of solutions from Monitored Technology such as 24/7 alarms, CCTV Towers, perimeter monitoring and scaffold alarms, as well as traditional Physical Protection, such as steel panels and doors, and Human Intervention – whether that be prevention through use, patrols or surge guarding and inspections. No matter how challenging it is to secure a specific site, VPS can combine the widest range of options to find the best-fit solution for every customer.
https://buildingspecifier.com/wp-content/uploads/2021/03/bsc-3-24.03.21-2.png
320
800
Lyn
https://buildingspecifier.com/wp-content/uploads/2019/06/building-specifier-logo.png
Lyn
2021-03-24 16:37:16
2021-03-24 16:37:16
Construction sites: A Danger to Children