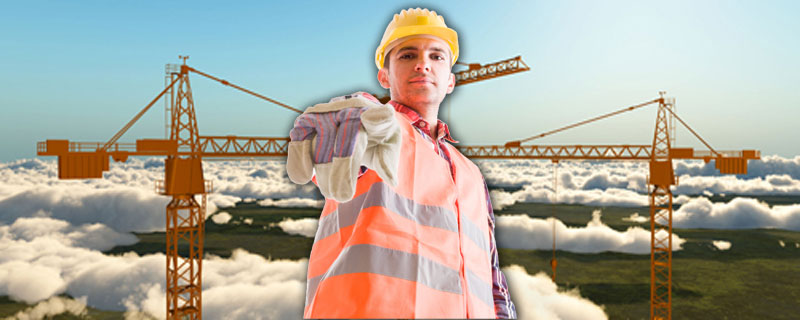 It's no secret that the construction industry is experiencing a severe skills shortage. The business has long been plagued by a scarcity of experienced labour, making meeting deadlines more challenging than ever. Now, according to a new study, more than a third of students have ruled out a future in construction. What's happening and how can we overcome it? Buildingspecifier.com's Joe Bradbury discusses:
I'd like to start by stating that I do not intent for this piece to exude negativity, for I have faith in the hardworking professionals and unsung heroes of construction; they have already achieved so much in changing things for the better throughout the course of the last decade, and I remain hopeful that things are moving in the right direction…
…however, there's no easy way to put this – alarmingly, according to a poll of nearly 4,000 adults over the age of 16 who are currently enrolled in high school, college, or university, 37% would never consider working in the construction sector.
In fact, students were also revealed to more critical of construction when asked their opinions on 17 different industries. Almost half of female respondents claimed they would not work in construction.
Only 5% of the students asked were actively contemplating professions in the industry, compared to 38% of those seeking careers in professional, scientific, and technical activities.
This saddens me after years of keeping my eyes professionally on the wide sprawling and richly varied construction industry. I have seen such vision, such innovation and enthusiasm. I have felt an express desire to deliver the built environment that is deserved and to be proud of. For me, the sector is teaming with inspiration, and if this is failing to be picked up by the next generation, I feel this must be due to a failure to present and communicate ourselves as an industry. We have the goods, we just need to get it across.
Only then, can we attract the type of budding talent that can evoke change.
Nevertheless, the results of the study, conducted by data specialist Savanta ComRes and published by consultancy WSP, should not be ignored.
How can we improve our situation?
Discussing the results of the study, WSP executive director Rachel Skinner stated, "We can't keep doing things the same way we always have if we want to successfully address the various elements of the critical climate crisis."

"Having the necessary skills in sufficient strength, breadth, and depth is critical if the UK is to capitalise on the chance to improve economic growth and build new knowledge through the climate transition."

The research showed that this could be an "uphill struggle", she said, adding: "While today's students have grasped the crucial importance of the engineering and infrastructure sectors in securing a lower-carbon future, many of them do not view these sectors as prime targets for their own future employment.

"This leads to key questions: how can we change this perspective? What more can we do to accelerate the development of a workforce with the right skills to deliver against the UK's net-zero commitments?"
Only half of the students polled believed their generation could have a significant impact on environmental and climate change challenges, and fewer than two in five were confident in their comprehension of the term "green jobs." And therein lies the rub.
According to two recent surveys, the industry's skills shortfall has reached "alarming proportions," with 75% of civil engineering firms finding it difficult to attract experienced employees and 96% of supply chain companies grappling with net-zero capabilities.
The Office for National Statistics revealed also that there were 49,000 unfilled construction job vacancies in September alone.
Coupled with this, the average age of the construction workforce is presently 50-56, with an increase in early retirement seen since the beginning of 2020. This adds a sense of urgency to the problem, gradually increasing the skills shortage into a pending crisis.
We need more people, people!
According to a report by the Construction Skills Network (CSN), the construction industry would require almost a quarter-million additional workers by 2026 to meet the expanding demands in the UK building sector. Many employees have departed the UK as a result of Brexit, and some businesses have been downsizing throughout the pandemic. As a result, many construction firms are now experiencing a skilled labour shortage, which will disproportionately effect private housing, infrastructure, repair, and maintenance.
What can we do about it?
If we want to grow our businesses and bridge the skills gap, there are several things we can do to increase our chances of attracting and retaining high-quality employees going forward.
Provide opportunities for advancement in jobs
Young people want a future. So it's critical to provide advancement opportunities in the roles we advertise, and to clearly express to prospective applicants how they may push themselves and climb the ladder within the industry. When you have great employees, it is critical to allow them to go into other positions and make your company the place where they want to advance their careers. This can mean the difference between employees leaving after a short amount of time and employees staying with the company for many years.
This is not only good for employee morale, but it also means that we will be able to keep personnel long enough to reap the benefits of their experience indefinitely. This will result in a workforce that is knowledgeable, experienced, and talented, allowing the industry to flourish into the future and contribute to its reputation. By promoting talented employees, we will be able to reduce the number of employees we have to hire from outside sources, lowering expenses and time spent.
Look after the workforce
While we obviously want to prioritise projects, deadlines, and profits, it's equally critical to keep employees happy and satisfied at work. Once you've recruited exceptional people to your firm, it's critical to assist them enjoy their roles while also allowing them to advance, so they may thrive and produce the best results for your organisation. Workers want to feel respected and heard at work, therefore establishing a strong line of command in management is critical. It also serves as a welcoming and warm face for new employees, allowing them to get up and running right away.
When things get hectic and deadlines approach, remember to take the time to listen to your employees' suggestions and recognise their accomplishments. Employee of the Month programmes and mentions in company newsletters are excellent ways to reward employees and make them feel valued and appreciated for their efforts. Smaller things like company socials and celebrating staff birthdays or work anniversaries are also great extra touches to make every worker feel appreciated and welcome.
Widen the search
Try broadening your recruitment process by speaking at schools and colleges about available placements and programs. Some students might not think about taking on a career in construction due to the lack of representation, so some encouragement and information can be all they need to get interested. Sending a diverse representation from your company into these establishments can immediately make a difference too, and this might encourage applications to your company from young people of a variety of backgrounds.
In summary
If the building sector is to provide three million new social homes over the next 20 years to address the housing crisis and address the 11,000+ homes throughout the UK that have been empty for 10 years or more, it must have a dedicated and capable workforce.
Ultimately, the best way to attract new talent so sorely needed by the industry today is to make sure the construction industry is a positive place to be. Ergo: If you build it, they will come!
https://buildingspecifier.com/wp-content/uploads/2022/12/BSC-FEATURE-NOV-22.jpg
320
800
Lyn
https://buildingspecifier.com/wp-content/uploads/2019/06/building-specifier-logo.png
Lyn
2022-12-01 12:36:33
2022-12-01 12:36:33
Attention! The construction industry needs you